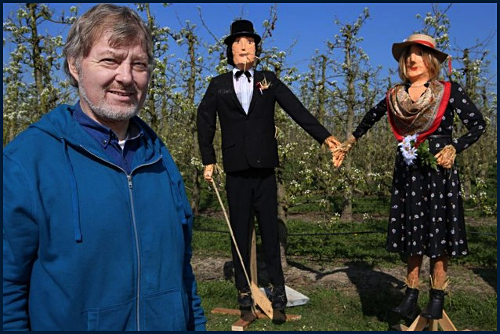 Gilbert Strouven: So long.
This Thursday, January 4, 2018, Picto Benelux lost one of its members of the first hour. Gilbert Strouven died unexpectedly at the age of 69.
A gracious companion, always willing to help, who never wanted to bring himself forward during our meetings, preferring to stay rather discreet.
Creative, passionate, enthusiastic, he was never put off by the difficulty of a project, taking it as a challenge instead.
For his graduation work at the academy, he created, with the help of his friend René Smets, a series of prints involving no less than 14 different processes to evoke the history of photography, from 1839 until today. Later on, tri-color dichromate gumprinting became his favorite process.
A sample of his work is visible on his "Ad Fontes" website that he devoted to the historic photographic processes.
In 2012, he was awarded the "Jan Matterne" biennial cultural award by his municipality.

Farewell friend; yes, but you will always be with us ....
To learn more about Gilbert, here are some pages to visit:
"Ad Fontes" his website web
Article "Nieuwsblad" 05/01/2018
Article "Actueel" 03/2012 - News Bulletin of the Geetbets municipality