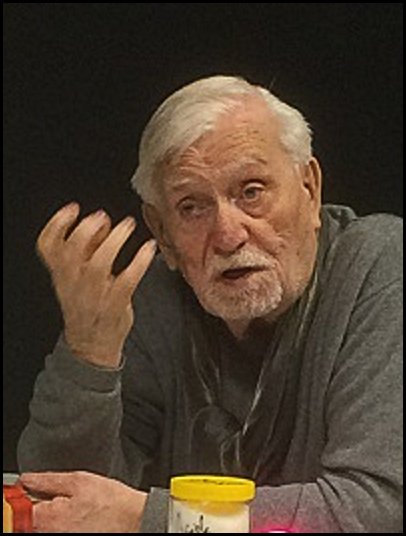 Roger Kockaerts: Farewell, my Friend..
Friday 13 September 2019: day of mourning for Picto Benelux, orphan of one of its key figures.
Without Roger Kockaerts' discreet, but dynamic and efficient support, without his unfailing presence and precious friendship, our group would certainly not be what it has become. His accurate judgement in complicated moments, his willingness to move forward, his constant availability were invaluable to us.
Born in 1931 in Wilsele, he was a self-taught photographer since 1956, with a predilection for nature and mineral or vegetal textures. He was also interested in structures developing into random patterns via computer programs. He practiced many historical techniques, most notably cyanotype and platinum-palladium printing. Around 1968 he became interested in the orotone, an old, almost forgotten process, and came up with his own modernised version that he called "chromotype". His more recent works were more inspired by photographic intent, and less by the purely aesthetic aspects.
From 1980 onwards, he became interested in the preservation of photographic documents. He attended several trainings in the United States, and his first publications in this field date back to 1985. He can be considered as one of the pioneers in this field. In 1989, he created Permadocument-pH7, a structure specialized in the conservation and restoration of photographic documents. Many institutions (including the Getty Conservation Institute in Los Angeles), museums, galleries and artists have called on his expertise.
Photographic artists from all over the world using alternative photographic processes have exhibited in his gallery "Atelier pH7".
From 1994 to 2007, he taught the conservation and restoration section of the Koninklijke Academie voor Schone Kunsten in Antwerp.
He has published numerous technical works, and several monographs retracing his artistic itinerary (including "Introspection - Retrospection" in 2016). His works can be found in many private collections, museums and institutions all over the world: Musée d'art, Fribourg, CH - Victoria & Albert Museum, GB - University of California at Berkeley, USA - Int. Photography Museum, Riverside, USA - International Photography Museum, Balbao Park, San Diego,USA - Visual Studies Workshop, Rochester, USA - Musée Royaux des Beaux Arts, Bruxelles, B. - Ministerie van de Vlaamse Gemeenschap, B. - Ministère de la Culture Française, B. - Musée de la photographie, Mont-sur-Marchienne, B. - FotoMuseum Antwerpen, B. - Fondation Biermans-Lapôtre, Paris (Fr)...
We at PICTO Benelux are particularly proud and happy to have had Roger among our members. Goodbye, Friend, you will remain forever in our memories, and an example for all of us.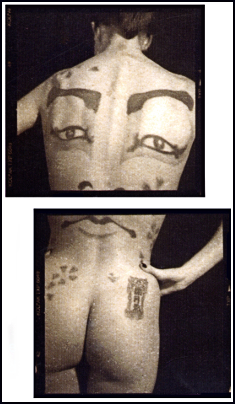 For those who want to learn more about Roger:
Roger Kockaerts' Publications (Free downloads - pdf)